Company Overview
Whether you work in a Drilling rig or at a desk, a safe work environment is crucial. Whatever sort of business you do, there is always the possibility of an incident causing negative impacts on Health and safety of someone. All work exposes people to hazards, such as manual handling; dangerous machinery; toxic substances; electricity; working with display screen equipment or even psychological hazards such as stress.
Employees, otherwise known as human resources, are an organization's most valuable asset. Workplace safety is about respecting and protecting that capital—human lives! Every employee has the right be safe at work while Organizations have a legal duty to put in place suitable arrangements to manage for health and safety of employees. Essentially you have to ensure absence of risk to safety and health of employees and others 'so far as is reasonably practicable'.
Attention to health and safety is not just about being socially responsible or fulfilling an obligation. It also makes good business sense and you should regard it as just as important as the achievement of any other key business objective.
The values that create a Safe workspace includes commitment, safe systems and procedures, regular assessments and audits, communication, planning, Training and continuous improvement. A culture of safety minimizes preventable accidents and injuries, and save time, money and resources spent on dealing with incidents, repercussions and secondary issues. That itself is enough justification to admit that a safer business is more reliable, profitable and sustainable.
GISST (Global Institute of Safety, Security and Technology) consists of a team of world class experts from multiple disciplines with over 15 years of collective global experience. Knowledge and experience of this dynamic team can provide most suitable and innovative solutions to transform your business towards achieving a safety, success and sustainability.
Founder and CEO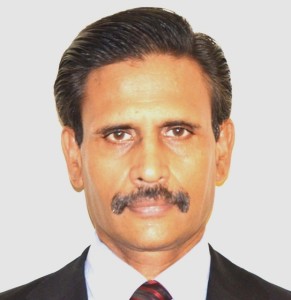 Dr. Rohitha Rathnaweera is a prominent figure in the fields of Military, Automotive, Land Transport, Logistics and HSE with over 25 years of international experience. He has 13 years of experience with Military as an Armored Vehicle Engineer, Trainer and in Combat roles, 20 years of experience in Automotive, Logistic and HSE experience including 15 years in HSE managerial roles in Shell Group and 15 years as a Defensive / Advance Driving instructor. He is among the elite group of professional trainers with RoSPA-UK and National Safety Council – USA qualifications.
Known to be a perfectionist in his fields with Military grade accuracy, a Radio and TV presenter and a lecturer, Dr. Rathnaweera has the "Cutting -Edge" expertise to develop and deliver most comprehensive training packages at an affordable cost. He has an unbeatable carrier record of training more than 300 HSE professionals and over 400 Engineering professionals of Shell group, Over 3500 professional drivers, over 100 VIP escort team members and drivers and over 400 of Specialized logistics team members from Shell, BP, Holcim, Akzo-Noble, American Tobacco, ICI, Prima, Military and many more all over the world.
Meet our Team